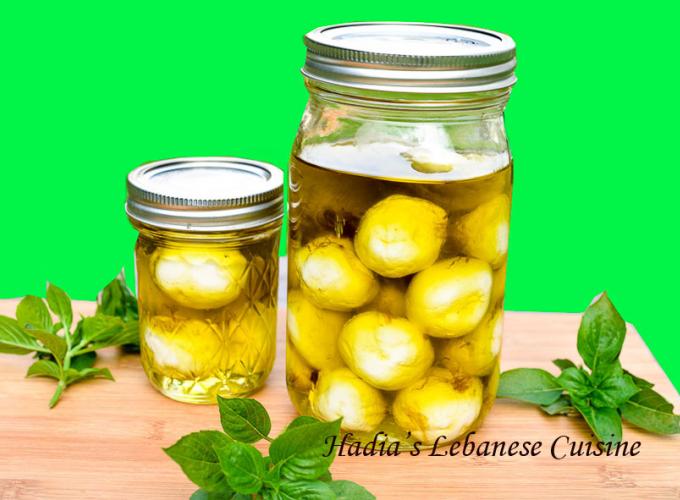 Yogurt Balls (Labne Balls)
Labneh balls / Yogurt Balls steeped in olive oil. Eaten in Lebanon for breakfast or served as an appetizer. The fact that you can store it in olive oil makes it more lasting than the labneh spread. The process needs some planning, yet it is so simple to prepare. There is a world of difference between the ones in the market and the ones you make yourself - these are much more tasty...

. Besides, the commercial labneh balls most probably contain additives. Trust me once you make your own batch, it is hard to go back to the store-bought variety and the process of making is absolutely fascinating! Serve the labneh balls with cucumber slices, tomato wedges, olives, pita bread or even crackers and a cup of tea! Turn those simple ingredients into a feast! Absolute heaven!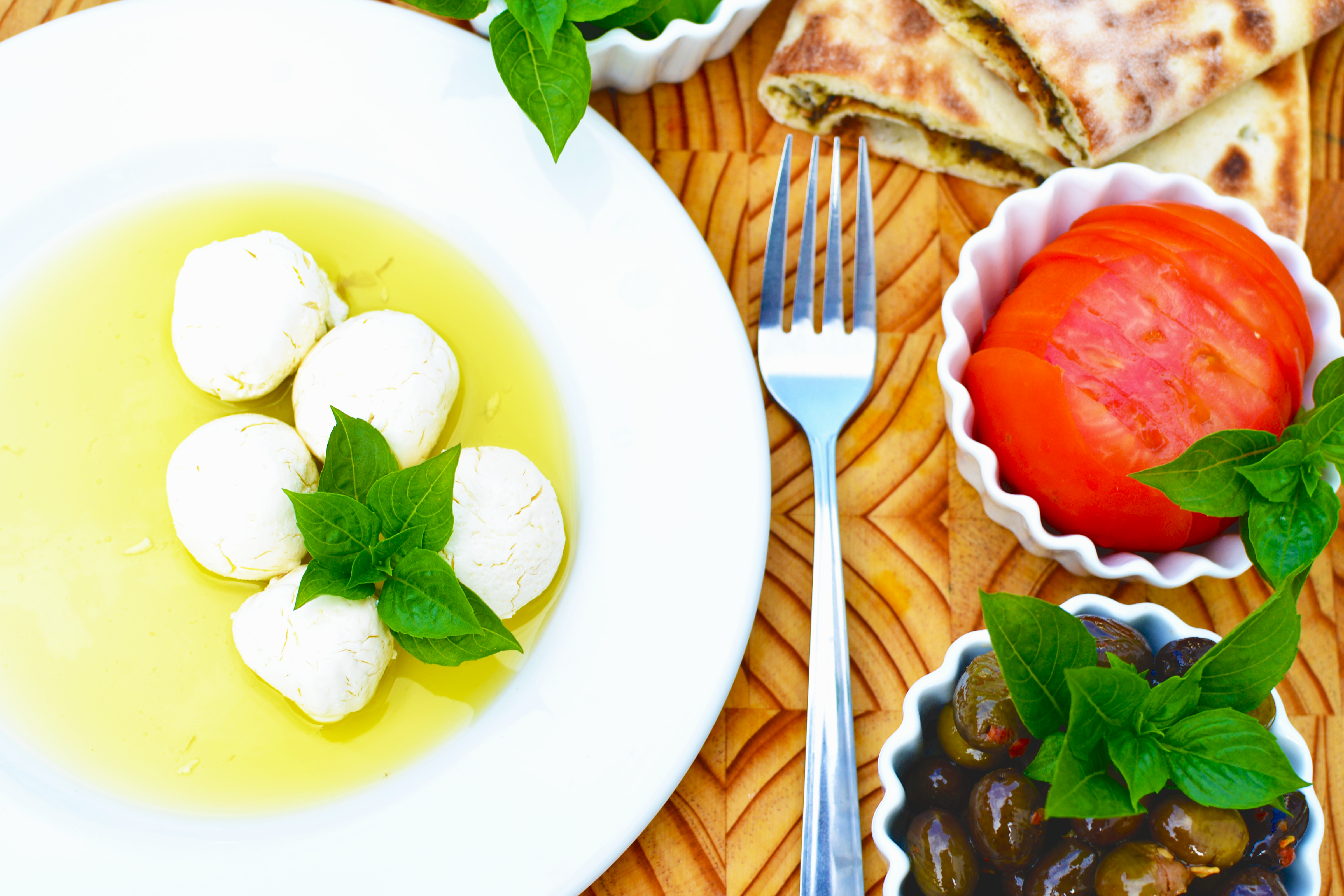 Can be stored in a glass jar for up to six months at room temperature. Make sure to keep the labneh balls submegerd in olive oil. The labneh jar can be refrigerated, but the olive oil would solidify a bit making the labneh unappealing. In that case, remove the jar 15 minutes before serving, allowing the oil to come back to its nature.
Turn those simple ingredients into a feast! Absolute heaven!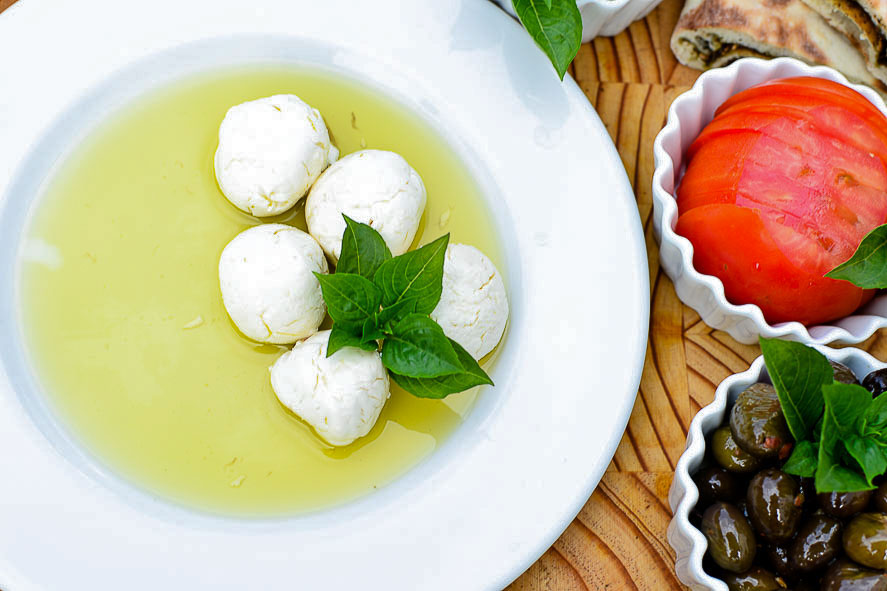 Ingredients:

1 kg./2 lb. 4 oz. Greek yogurt

2 cups extra virgin olive oil (use a good quality)

1 teaspoon salt

Directions:
Mix the yogurt with salt.

Transfer the yogurt into a cheesecloth (or a muslin bag similar to a pillow). Bring up the sides completely overlapping and covering the yogurt.

Place it in a large strainer over a deep bowl and transfer it to the refrigerator. The excess liquid will start dripping into the bowl beneath the strainer. Keep it in the refrigerator for 3 days.

After three days, you will notice that the yogurt has become firm.

Lightly coat your hands with olive oil, scoop the strained yogurt into balls, roughly the size of a ping pong ball or even a bit smaller.

Transfer the balls to a tray covered with a kitchen towel, leaving space between the balls. Refrigerate for 12 hours to firm up a bit.

Transfer the yogurt balls into a clean glass jar, pour the olive oil to fully cover the balls. Black pepper corns or oregano leaves can be added (optional). I simply like it plain.
If you enjoyed this recipe, be sure to subscibe to our newsletter so you never miss a single recipe.
All photos and content are copyright protected. Please don't use photos without prior written permission.