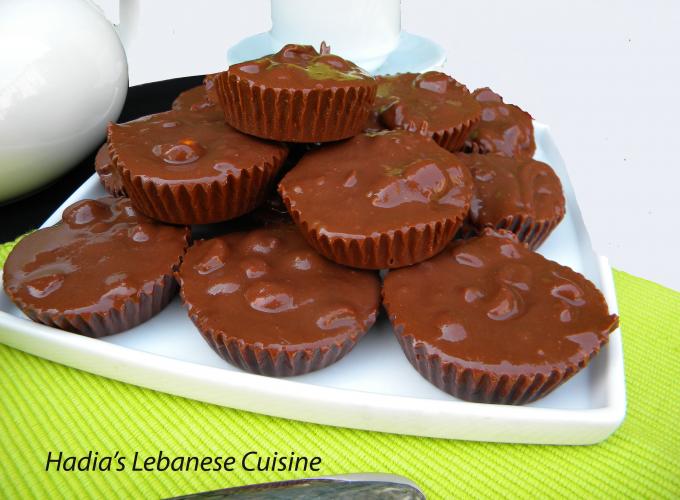 Melt in Your Mouth Chocolate Peanut Butter Cups

A simple sweet to make with a wonderful combination of chocolate, peanut butter and hazelnuts. These are dense and delicious. Don't be tempted to taste until they have had a chance to set up in the refrigerator.

Ingredients:

300 g./10.5 oz. milk chocolate (use a good quality)
100 g./3.5 oz. semi-sweet chocolate
1 tablespoon butter
2/3 cup peanut butter
1 ¼ cups raw hazelnuts, roasted, peeled, and roughly chopped
3 tablespoons icing sugar (powdered sugar)

Directions:

Melt the milk chocolate, semi- sweet chocolate, and butter in a double boiler or microwave. Set aside.
Add the peanut butter and icing sugar. Whisk to integrate the mixture.
Stir in the hazelnuts and whisk one more time.
Spoon the mixture into paper cases, filling ¼ full.
Refrigerate for 4 hours to firm up.
!