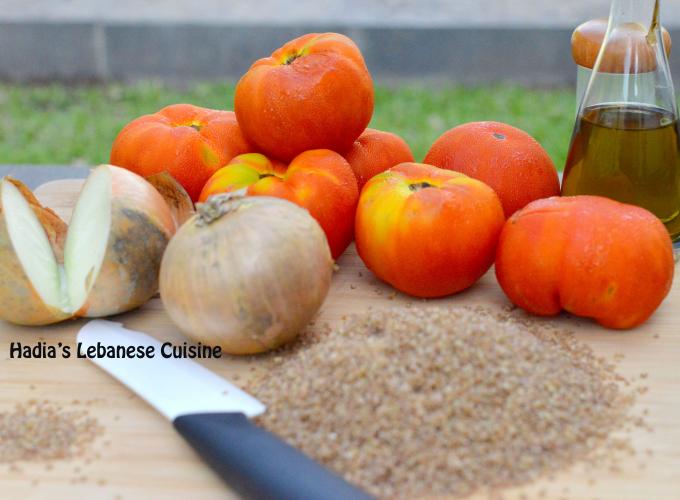 Bulgur Tomato Pilaf (Sayet)
This bulgur tomato pilaf/ sayet, strongly reminds me of my mother's cooking. A healthy, frugal and an economical budget stretcher meal like lots of the recipes of south Lebanon. Most of the recipes of the region have been learned from grandmothers who prepared their meals from their garden or farm produce – tomatoes, bulgur, onions and olive oil
A simple delicious meal by itself that can be equally good as a side dish to accompany grilled meat or chicken - it takes 30-35 minutes to be ready. The bulgur will soak out the tomatoes, developing a delicious tasty pilaf. Red hot pepper adds a delightful zing to the dish. I used fresh red Habaneros, but you can use fresh or powdered chilies as well. This is one of thoses dishes that tastes even better the second day.

Enjoy!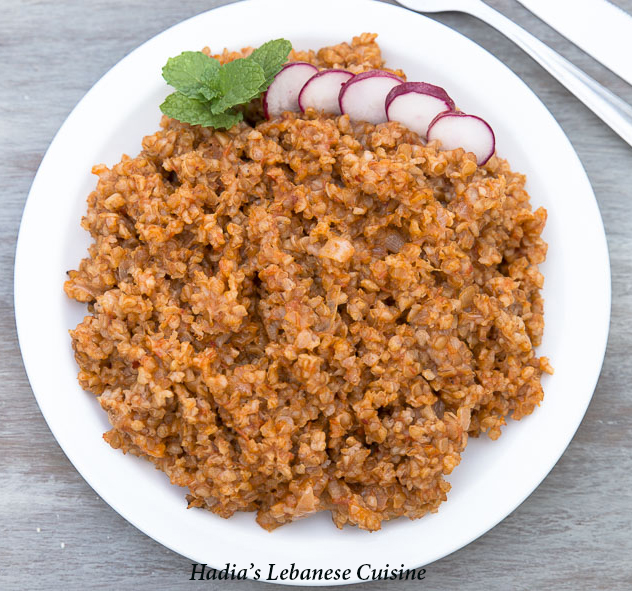 Ingredients:
1 cup coarse bulgur

2 large onions, finely chopped

1 kg. / 2 lb 4 oz. fresh red ripe tomatoes, blended

1/3 cup olive oil, or a combination of olive oil and canola oil

1 heaped tablespoon tomato paste

1 tablespoon salt, or to taste

Crushed Habaneros/ red chilies, crushed, or chili powder, optional (but I do recommend it)

1 ¼ cups water
Directions:
Over medium heat, pour the oil to a pot, add the chopped onions and sauté to tender.

Add the blended tomatoes, water, bulgur and tomato paste; season with salt and crushed red pepper.

Cover the pot and cook over low heat for 30 minutes. Enjoy
If you enjoyed this recipe, be sure to subscibe to our newsletter so you never miss a single recipe.
All photos and content are copyright protected. Please don't use photos without prior written permission.