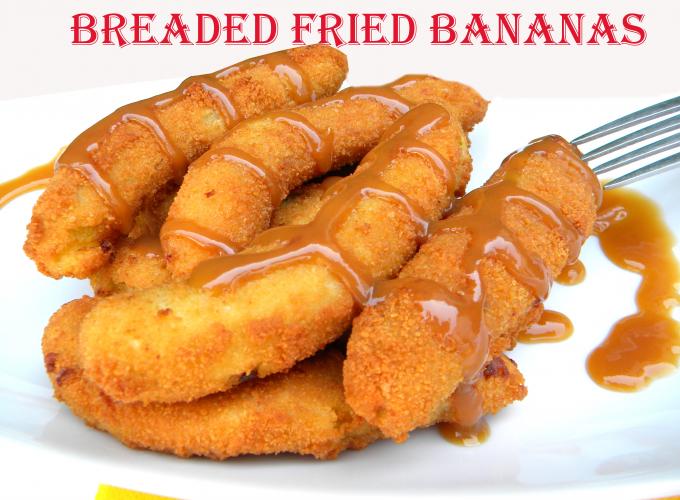 Breaded Fried Bananas
An old recipe that reminds me of my childhood. Every time we went visiting my uncle's wife, who is Brazilian, should would make a huge batch of these breaded fried bananas!
Yes, simply these are fried bananas with a crunchy coating. The bananas are rolled in flour, dipped in beaten eggs and finally rolled in breadcrumbs - deep fried until golden; they are crispy on the outside soft and gooey on the inside. A seriously pleasing dessert ! Serve them warm with a scoop of vanilla ice cream and drizzle with.salted caramel sauce. Indulgence at its top

Make sure the bananas are not overripe, the firmer the better. The bananas should retain their pretty form when exposed to intense heat while frying.
Don't overcrowd the pan while frying, this will reduce the temperature of the oil. Fry each 2-3 pieces to avoid mashing.
Dredge the bananas in flour to coat. Soak in the beaten eggs. Anf finally cover in breadcrumbs.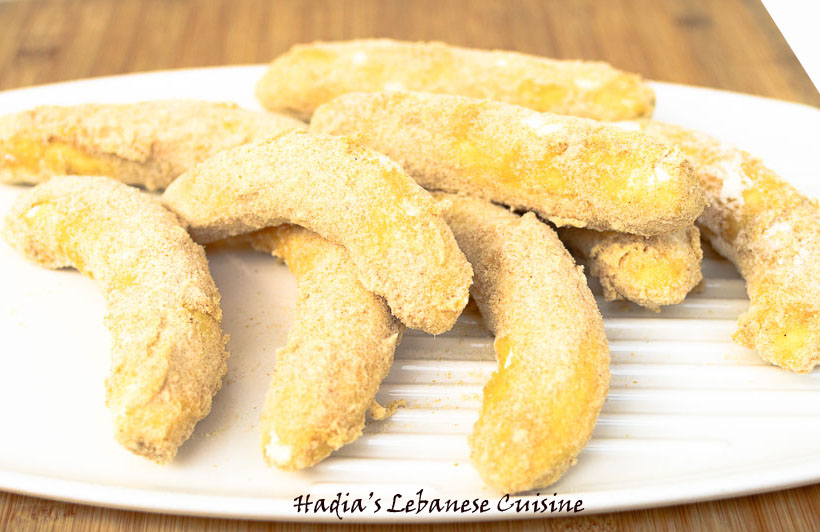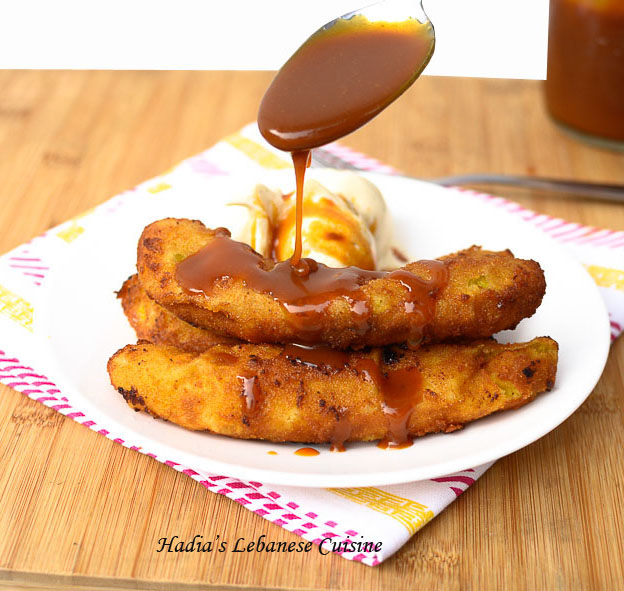 Nothing equates to homemade salted carmamel sauce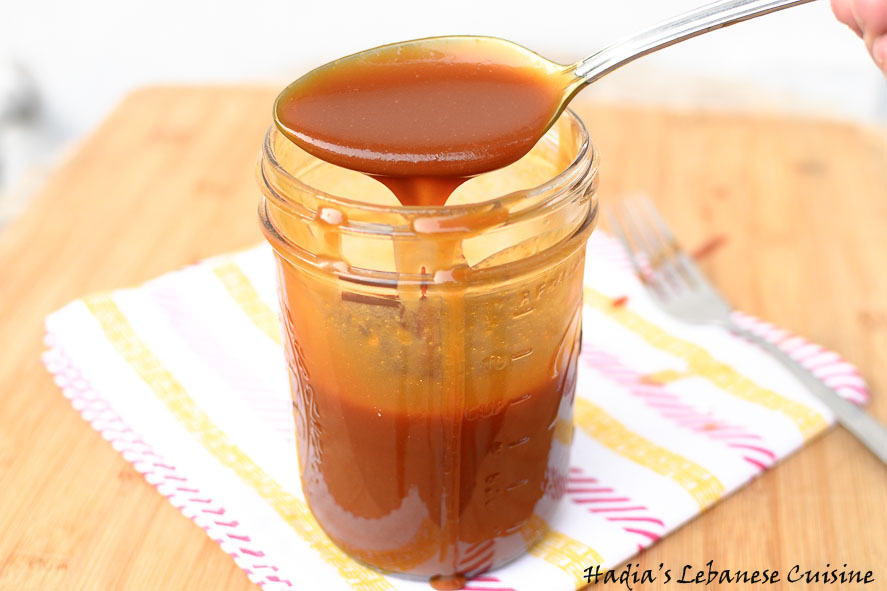 Ingredients:

6 bananas, peeled
1 ¼ cups all purpose flour
3 eggs, lightly beaten
1 ¼ cups breadcrumbs
4 cups canola oil for deep frying

Directions:

Dredge the bananas in flour to coat.
Soak the bananas in the beaten eggs.
Finally cover the bananas in breadcrumbs.
Heat oil in a heavy bottom saucepan to an adequate frying temperature.
Fry the bananas in batches (do not crowd the pan) until golden. Serve warm with salted caramel sauce and ice cream.
If you enjoyed this recipe, be sure to subscibe to our newsletter so you never miss a single recipe.
All photos and content are copyright protected. Please don't use photos without prior written permission.